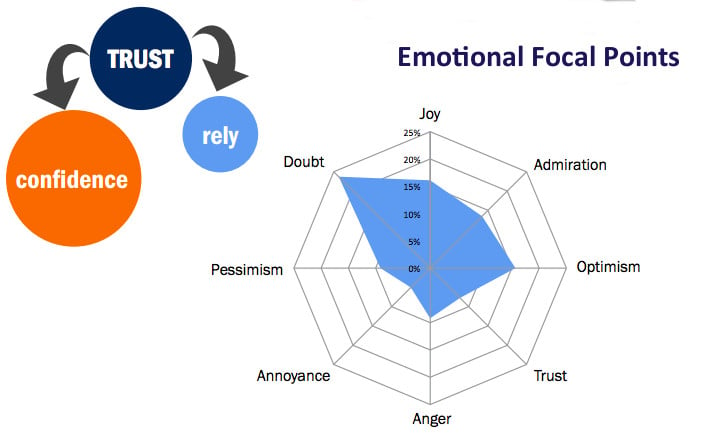 ---
Studying emotion is a pretty tough subject. Most market researchers really want to understand how customers experience their brand emotionally. The problem is, on a basic level it's not entirely clear how to define emotion. Sure, you can look up emotion on dictionary.com and there's a definition. It will tell you that emotion is "an affective state of consciousness in which joy, sorrow, fear, hate, or the like, is experienced, as distinguished from cognitive and volitional states of consciousness."
Huh? At least it talks about how emotion is experienced (how we apply meaning to emotion).
Google defines emotion as "a natural instinctive state of mind deriving from one's circumstances, mood, or relationships with others."
This one is easier to understand, however this definition eliminates experience and clearly states that emotion is "a natural instinctive state." In essence, it stakes the claim that emotion is "nature" rather than "nurture."
The inability to clearly define emotion complicates things. Does everyone have emotion? Does everyone experience emotion in the same way? Is the meaning of emotion good or bad when someone states, "he's being emotional"? As with most things, I believe that the meaning and experience of emotion varies on the individual. So how do you sort it out and find meaning from emotion?
Here's how we do it at Discovery Research.
Read More